In last year's Top 10 albums list, we referred to 2019 as 'tumultuous,' clearly we didn't know how good we had it! And while the albums coming out of the UK we resonated with the most were politically charged reactions to a Britain on the brink of Brexit, the albums of 2020 have been a musical crutch to lean on throughout a year that's been, quite frankly, exhausting.
Dig in, take some time out of the chaos, but strap back in – 2021's going to be no picnic that's for sure!
10. CHE LINGO – THE WORST GENERATION
Perfectly capturing the rollercoaster of emotions, struggles and turmoil we have experienced in 2020, this album presents a stellar body of work from one of the most lyrically-gifted rappers in the scene. 'The Worst Generation' is an important listen from one of the UK's most vital young artists.
9. PRINCESS NOKIA – EVERYTHING IS BEAUTIFUL / EVERYTHING SUCKS
New York's Princess Nokia presented us with two albums this year; 'Everything Is Beautiful' and 'Everything Sucks,' a double album project exploring her own duality. It's essentially a concept album, from an effortlessly cool, one-of-a-kind artist that contained not one but two of our favourite tracks of this year, 'I Like Him' and 'Sugar Honey Iced Tea.'
8. THE STREETS – NONE OF US ARE GETTING OUT OF THIS LIFE ALIVE
Mike Skinner & co brought us the first album from The Streets in 10 long years in 2020. 'NOUAGOOTLA' is as cohesive as it is diverse, tied together by Skinner's wry wit and uncompromising penchant for everyday detail. It's an album that sees The Streets return to their brilliant best, and also brings us the Tame Impala collab we didn't know we needed in 'Call My Phone Thinking I'm Doing Nothing Better.' Rumour has it, the follow-up is already in the works.
7. MEGAN THE STALLION – GOOD NEWS
A year-end list for 2020 without Megan Thee Stallion? Impossible. Few have had a better year than the Houston rapper, who's won the world over with a body confidence that belies her endearing humility. She raps her WAP off on 'Good News,' which also pays homage to the Dirty South Hip Hop sound of her hometown – a scene that she is now very much at the forefront of.
6. THUNDERCAT – IT IS WHAT IT IS
Thundercat's fourth studio album, the follow-up to 2017's 'Drunk,' is, in his own words: "about love, loss, life and the ups and downs that come with that. "It's a bit tongue-in-cheek," he continues, "but at different points in life you come across places that you don't necessarily understand… some things just aren't meant to be understood." It's an exceptional body of work that traverses Jazz, Funk and everything in between. Plus – 'Dragonball Durag' – come on!
5. HEADIE ONE – EDNA
Headie One's 'Edna' is his first studio album and second full length project this year. The twenty-track album pays fitting homage to Headie's mother; a reflective and an honest look-back on the rapper's journey as he navigates life without her as a role model. The introspective album truly shows off Headie's lyricism and melodic tone, cementing the Tottenham rapper's status as the king of Drill. Edna would, no doubt, be very proud.
4.  PA SALIEU – SEND THEM TO COVENTRY
Pa Salieu, self-proclaimed King of the City of Violence (C-O-V) releases his first project, 'Send Them To Coventry,' after proving his consistency with singles like 'Frontline,' 'My Family,' 'Blocky Boy' and 'Betty.' With a sound quite unlike anything else coming out of the UK right now, Salieu's debut is testimony not only to his upbringing but to his Gambian heritage.
3. MAC MILLER – CIRCLES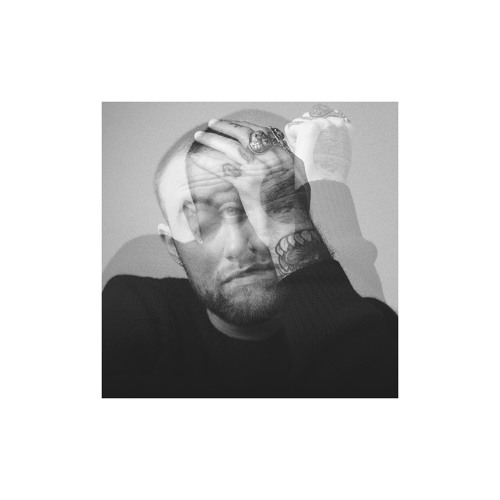 Before his untimely death in September 2018, Mac Miller was working on a sister project to his fifth studio album 'Swimming' entitled 'Circles,' which was released posthumously at the beginning of this year. "At the time of his passing, Malcolm was well into the process of recording his companion album to 'Swimming', entitled Circles," reads the official statement from his family. "Two different styles complementing each other, completing a circle — Swimming in Circles was the concept." It's a delicate album, a beautiful sign-off from an artist who's talent was beginning to bear incredible fruit. RIP Mac.
2. RUN THE JEWELS – RUN THE JEWELS 4
"The world is infested with bullshit so here's something raw to listen to while you deal with it all. We hope it brings you some joy. Stay safe and hopeful out there," came the message from Killer Mike & El-P upon the release of their fourth album, 'Run The Jewels 4.' It's a defiant project from Rap's most vital duo that came amidst equal rights protests following the brutal murder of George Floyd at the hands of the Minneapolis Police Department.
1. FREDDIE GIBBS & ALCHEMIST – ALFREDO
Freddie Gibbs' collaborative album with legendary producer Alchemist deserves every bit as much cult status as either of its predecessors 'Bandana; & 'Piñata.' Gibbs really is an artist at the top of his game, and thanks to Al's production his flows sounds timeless, luxurious even. The Rick Ross-featured 'Scottie Beam' is a perfect example of this, while Tyler The Creator is the perfect feature for the bucolic 'Something To Rap About.' It's not an album that grabbed too many headlines, but it is one that should be entered into the canon of Rap music essentials, and it's our favourite of the year.
So there it is – our top 10 albums of 2020.  Let us know if your favourite made the cut, and who'd make your list. Here's to another year of amazing music in 2021.